Our biggest advantage is full service. You do not need to worry about carrying things to the basement or upstairs once they are delivered, you do not need to worry about assembling furniture or installing appliances.
Our booking process
Booking is easy
SM Services answers calls, text messages, and e-mails 24/7; therefore, when you need to assemble or install something urgently – our company would be the best choice for you! Once the installation of appliances is done, we will make sure that the connection of appliances to existing water pipes, drain, electricity is proper, stable, and secure. As long as all conditions in the contract/invoice are addressed – the agreed price will never change.
Our competitive advantage
Why choose SM Services?
Responding 24/7 and being ready to work at hours convenient for you.
Working on any projects of any scale if it is a half-hour or a multiple-day move.
Offering up to 5 various services as a single service package in a timely manner.
Charging a pre-estimated negotiated flat price. No deposit. No hidden fees.
Starting to work on emergency orders within an hour after a call.
Serving clients anywhere in Southern Ontario within 500 km range from London.
Furniture Assembly
You just bought a bedroom set from IKEA and want to assemble everything by yourself? We have some bad news for you: this night you will sleep on your mattress. Everyone can assemble IKEA with appropriate tools; however, only professionals can do it quickly and correctly.
Furniture assembly is time-consuming and difficult, especially if you do it alone. Sometimes it is impossible to fix the consequences of incorrect assembly; for example, using wrong screws or drilling into the wrong side will just damage a piece of furniture, and at very least, it will just look ugly, but at very most, it will not function.
After the furniture is assembled, there are usually some boxes and other garbage left after the process. We offer junk removal for an extra payment as well. Price can be negotiated depending on the amount of garbage to be disposed of.
---
Appliances Installation
Sometimes we have clients who have not done measurements, bought a fridge, and it appears too big and does not fit in a doorway. This is where we can help. We can partially disassemble the fridge removing doors and disconnecting all cords, putting everything back afterwards. Our team of professionals will always brainstorm and find solutions for you. We have all the necessary tools, brains, strength and desire to help.
Our priority is your satisfaction with the results of our work. Sometimes furniture and appliances should be disassembled for faster and safer transportation.
Most frequently, you need this service when you move a bed, a multisectional couch, gym equipment, large dining tables, etc – everything that will not fit a doorway in an assembled condition.
Our team members have a lot of expertise in the assembly and disassembly of a huge variety of items from different manufacturers.
To prepare your appliance for delivery, make sure there is enough space available for the item, make sure that the pass for moving is clear from the entrance to the destination point, and measure tight aisles if the item will fit in there.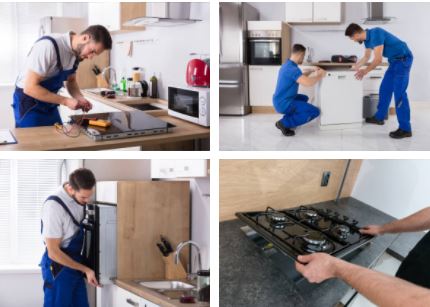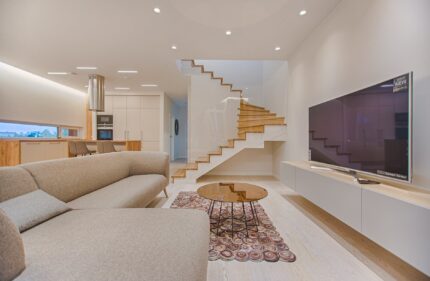 Before we leave your place – we will check the functionality of the unit doing basic testing of appliances to make sure it is set and connected properly. We will also relocate your old appliances within your house/apartment to your basement, attic or garage, or "haul-away" an old item for recycling following environmentally friendly guidelines. In addition, we will remove all packing materials from your home.
---
Handyman Services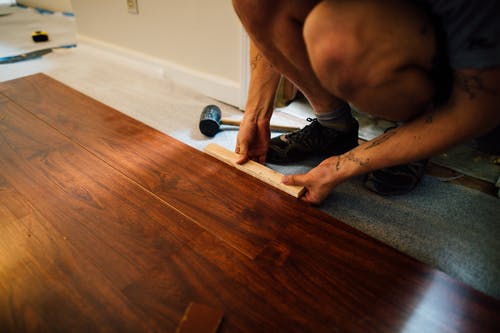 SM Services professionals can also install curtains, shelves, TV stands, pictures, and can do other installation and repair work.
Don't hesitate to ask our team if we can help you with something unusual!
Most likely we can! We always carefully listen to your preferences, and you can always micromanage the process, for example, asking to make fewer shelves than in instructions or adjust length or height at your preference, etc.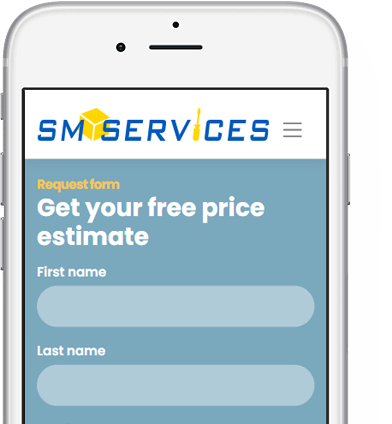 Get a quote
Getting a quote is simple
Our working process
What to expect on Delivery day ?
Ask Us Anything
FAQ about Assembly & Installation
Ask us anything about Assembly and Installation or check out our FAQ's below to find the answer you are looking for.
Can you help with disassembling furniture for a move, as well?
Yes! Most flatpack furniture comes down just as easily as it went up, so it's easy to move. You can request a furniture disassembly service to quickly pull apart your furniture and pack the parts for easy reassembly.
Do I need to provide any tools or equipment for my assembly services?
Most furniture assembly experts are happy to bring and use their own tools. Your furniture assembly expert will discuss any tools or equipment you might need on hand.
Other than furniture, what other kinds of assembly services can I get help with?
An assembly expert can help put together all sorts of flatpack and kit items, including bikes, computers, BBQs, trampolines, and exercise items.
How much does furniture assembly cost?
The average cost of furniture assembly is between $60-$150. But it could cost more or less than this depending on the number of items you need assembling, the size of the items, how long it'll take them to complete the task, if you need the item picked up or delivered, and other extras.
Why get help with your furniture assembly?
If you've got a lot of flat pack furniture to assemble and you're short on time or you don't like DIY, you might prefer to hire someone to take care of it for you. With the help of an expert, you can feel confident your furniture is secure and will last as long as possible.
I'm busy during the week. Do you offer assemble services at weekends?
Be it after-hours, Saturday, Sunday, and even a bank holiday – the Fantastic flat pack fitters can help you out! Just mention the most convenient time to our friendly 24/7 customer agents.
Will the appliance be tested before the installers leave?
Of course. The installers will fully test the appliance and even give you a demo of how it works.
Do you only install certain brands?
We can install any brand of appliance. During the estimation process we will evaluate any potential issues and make the appropriate suggestions. Your satisfaction is our goal. Please contact us for more information.