You are excited about oncoming changes in your life – you are moving to a new place in a friendly and beautiful neighbourhood. On the other hand, you are coming out from your comfort zone, you experience a high level of stress, have a lot of concerns, make a lot of decisions in a short time frame, and everything happens at once. You are thinking about making friends at your new place, a school for your children and stuff you want to keep or leave, a number of boxes you need, if it fits in your van, and how to squeeze your couch inside your door frame…it seems too much for everyone.
Our booking process
Booking is easy
We offer you to ease this process by hiring professionals to take care of all technical aspects of moving and concentrate your attention on other important things, being able to take a pause and have some rest. The main goal of our professional team is to make the date of moving bright and joyful in your memories.
Our competitive advantage
Why choose SM Services?
Responding 24/7 and being ready to work at hours convenient for you.
Working on any projects of any scale if it is a half-hour or a multiple-day move.
Offering up to 5 various services as a single service package in a timely manner.
Charging a pre-estimated negotiated flat price. No deposit. No hidden fees.
Starting to work on emergency orders within an hour after a call.
Serving clients anywhere in Southern Ontario within 500 km range from London.
Residential Moving
– is the transportation of your belongings from your old residence to your new home. Customers can ask a service provider to create a house or apartment plan or give an existing one to set furniture and appliances in particular places.
When people move to a smaller house or apartment or place without storage, they may need to temporarily place a part of their items in storage before it is sold or relocated. SM Services is partnering with storages in London that can provide you with storages of different sizes.
Commercial
– is the transportation of wholesale goods, equipment, building materials, etc. In commercial moving, planning is usually 30-50% of all the work to make it fast and efficient. Offices and workstations need to be moved in a way that the work of the business can be started immediately after a move is done.
Businesses cannot afford being inactive; every day, an hour, and a second cost business money. SM Services is capable to complete this process from A to Z.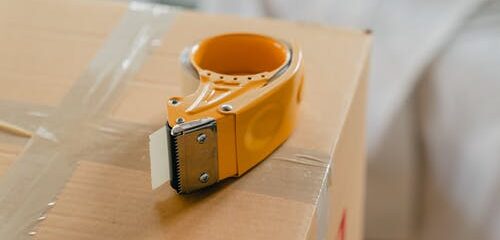 In-Home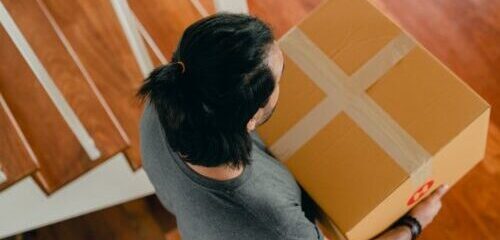 – is moving furniture and appliances inside your residence, for example, moving a fridge or a couch from/to the basement. This type of moving service does not require too much planning, but frequently must be performed urgently, like setting up a bed or a fridge. Our company is always available for you on the same day because we understand and respect your immediate needs. Our specialists reply to messages and e-mails within 10 minutes and respond to calls right away.
Packing and unpacking
– boxing/unboxing your belongings, wrapping/unwrapping furniture, appliances, carpets, etc. We always leave a right for our valued customers to pack and unpack their items by themselves; however, we also offer this service. We appreciate it when clients pack everything properly. It helps movers to load and unload things safely and efficiently, saves a lot of time, and helps to avoid damage to the belongings.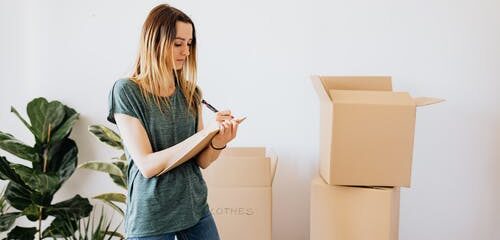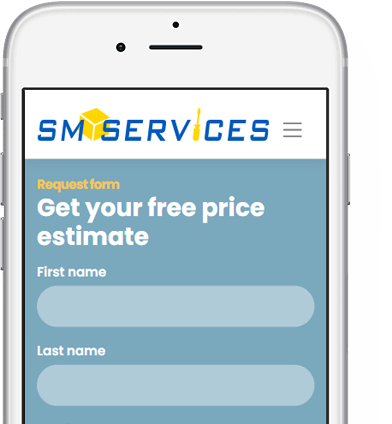 Get a moving quote
Getting a moving quote is simple
Moving day process
What to expect on moving day ?
Ask Us Anything
FAQ about House Moving
Ask us anything about moving or check out our FAQ's below to find the answer you are looking for.
Do you have special offer for seniors?
Yes, we have Special offer for Senior and Student . Call us +1 226 998 7047 for free consulation & estimate.
Nothing can be more valuable than your dog, your cat, or any other animal, so the best way to move your pet is to take it with you in your vehicle. Also, keep your pet away from the moving process, so it does not get lost or tries to hide somewhere because is a very stressful moment for your pet when new people are at their home and also movers often keep the doors open for quicker access. Prepare food and all necessities for your pet while it is waiting for the move to be completed and bring it last to a new home with old familiar items and furniture, so the adaptation process in the new home becomes less stressful.
How to move being a student?
Many moving companies London Ontario
in especially student towns and cities offer student-specific deals, so feel free to ask moving companies if they can provide a special offer for you.Moving closer to your education institution means that you will need to select on or off-campus residence at first. Try to bring with you only some basic necessary stuff especially if you are going to live on campus. If you are going to rent a house, clarify if it is furnished or not. In the latter case, you will mainly need a bed, a desk, a chair, and a closet if one is not built-in.
Do I need senior moving manager?
A Senior Move Manager is a professional committed to helping clients and their families through the life transitions that occur for older adults. They have the resources and tools to craft a unique plan on what to do next. Movers for seniors can help their clients make decisions as well as help with logistics of downsizing or moving. They specialize in helping their clients with the emotional and physical aspects of sorting through a lifetime of memories in the transition process. In short, Senior Move Managers are dedicated to assisting clients and their families through the process of downsizing, relocating, or aging in place.
SM Services is ready to help you with any size job, big or small, including within your home or your business. Our estimator will use the details to provide you with a quote for our movers small jobs . In-home moves are mover only services, meaning there is no need for a truck , so the service can accommodate almost any budget. Our Small Movers London ON package is our premium man with a van service that offers features that other companies in London neglect. These include two professionals for each job, and we charge per hour, rather than by the day. It's also possible for us to attend last-minute bookings, should you find yourself in a tricky situation.
Do you provide residential moving?
Our residential movers
provide both local and long distance moving services. So whether you are moving in-city or out of state, SM Services has you covered. We can inventory your packed items, load them onto the moving truck, and unload your belongings at your destination. We can also provide moving boxes and other supplies for your self-packing needs.